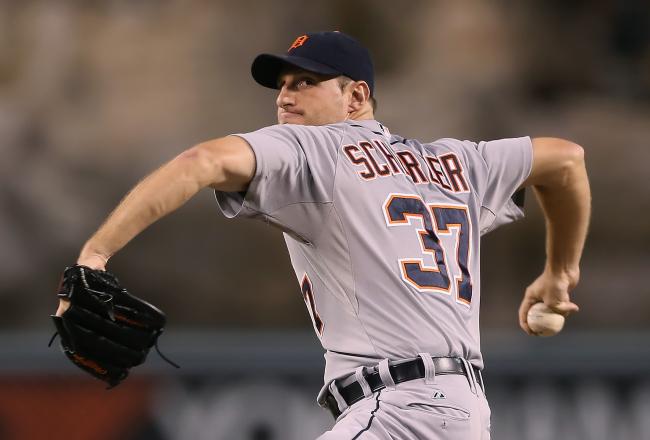 Tuesday night baseball and we will see the Oakland A's travel to the Motor City take on the Detroit Tigers in game 1 of their 3 game series. The game is scheduled for a 7:05 (ET) pm start time and it will be televised live on the MLB Network. Currently the ODDS have Detroit favored at -152, while Oakland is dogs of +143. The total for the game sits at 7.5 runs. 69% of the Public is currently on Oakland, while 75% is on the UNDER. Get all the Public's action by clicking HERE.
Free Analysis: The Oakland Athletics are in much better shape than the Detroit Tigers in regards to the postseason race, though that easily could change considering each team's schedule over the final two weeks. Oakland will face three playoff contenders during a 10-game road trip that begins Tuesday night in Detroit, while the Tigers seemingly have a much easier road ahead. The A's (84-62) lead the AL wild-card race by 4 1/2 games over third-place Los Angeles after Sunday's 9-5 loss to Baltimore, which holds the second wild-card berth. The A's will face the Rangers seven times in their final 16 games that will be played without a day off. Detroit, which is beginning a 10-game homestand, enters having lost four straight contests and six of its last seven. The Tigers fell three games behind Chicago in the AL Central after dropping a 5-4 decision at U.S. Cellular Field on Monday. A division title may be Detroit's best bet for a playoff berth as it trails Baltimore by 5 1/2 games for the second wild-card spot with two other teams between them. The Tigers' schedule seems favorable the rest of the way. After this series, they'll play six games with AL-worst Minnesota and face Kansas City seven times.  A.J. Griffin has been a major reason A's starting pitchers rank second in the AL with a 3.69 ERA, and the rookie will look to stay hot Tuesday.  Griffin (6-0, 1.94 ERA) won his third straight start after tossing eight scoreless innings in Wednesday's 4-1 victory over the Angels. Griffin has been fantastic on the road, going 4-0 with a 1.15 ERA and 31 strikeouts in 31 1/3 innings over five starts. The A's offense, though, likely will get a tough test from major league strikeout leader Max Scherzer, who is 6-0 with a 1.29 ERA over his last seven starts. Scherzer (16-6, 3.77), who has struck out 60 in 49 innings during that stretch, gave up one run and fanned seven in six innings of Wednesday's 8-6 win over the White Sox. Pitching in crucial games only seems to motivate him more. "I love being in this situation," said Scherzer, who has 220 strikeouts. "I want to have all the marbles on the line in a pennant race, where these games mean everything. I love having the ball in this situation." 
Free Pick: I will look to the Under in this one. Both of these pitchers are hot right now and should how down a couple of solid offenses in this one. AJ Griffin has been special for Oakland thus far as he is 6-0 with a 1.94 ERA overall. On the road he has a 1.15 ERA, while in his last 3 overall that ERA is just 0.89, while his WHIP is 0.79 over the same stretch. Griffin has allowed 2 ER's or less in 9 of his 11 starts and will be taking on a Detroit offense that is averaging just 3.8 rpg in this last 10 games. Granted those games were on the road, but this offense doesn't seem right at the moment. Max Scherzer has been dynamite of late, allowing 2 ER's or less in his last 7 starts, while posting a 1.28 ERA over that stretch. His WHIP in his last 3 starts is a skinny 0.64. Max has faced Oakland once this year and allowed just 2 ER's in 6.1 Innings. He should be able to contain this Oakland offense that comes in hitting just .227 and scoring 3.4 rpg in their last 5 games. The Pens come in struggling, but not sure we'll see much of them as these two starters dominate a couple of struggling offenses. 
-$25 of picks FREE! No Obligation - No Credit Card Required - Becoming a member is Fast and Free!
*Fantasy Football is back - Enter Pregame's $1,000 tournament for FREE! There's NO season long commitment. Contests last just one weekend. Finish in the top 72 to win a cash prize. CLICK TO ENTER
Get some more FREE plays from the Pregame Pros by clicking HERE.
Betting Strategies: Betting College Football Strategies
Wiseguy Vegas Runner and Philly Godfather discuss betting strategies within the College Football market.